The Manufacturer of Permanent Magnet
HS Magnet is a manufacturer producing permanent magnets. We mainly produce Neodymium magnets, SmCo magnets, AlNiCo magnets, and FeCrCo magnets. Over the years, HS MAGNET is not only engaged in production, but also in R&D. From prototypes to final products, we are helping our customers with our knowledge of magnetic materials.
HS MAGNET was founded in 2005, located in Xiaoshan District, Hangzhou, only 4 kilometers away from Hangzhou Xiaoshan International Airport. The company covers an area of 20,000 square meters of land with an annual turnover of about 100 million Chinese Yuan. HS MAGNET is engaged in the design, production, and sales of various permanent magnets.
Our main products are Neodymium magnets, SmCo magnets, AlNiCo magnets, Ferrite magnets, and FeCrCo magnets. They are used in motors, loudspeakers, generators, sensors, and tens of industries. In addition to serving the Chinese market, our products are also exported to Europe, North America, Southeast Asia, and other countries and regions. Stable product quality and timely delivery are our secrets to winning the trust of many customers.
Since our establishment, a strict quality control system, strong product development capabilities, and on-time delivery characteristics have become the cornerstones of HSMAGNET's continuous development. Our company has been committed to improving the company's product quality and production technology, "improving the pass rate of each process", and "not allowing any unqualified product to flow out of the factory", we are also getting big under those powerful concepts.
Magnetic Materials We produce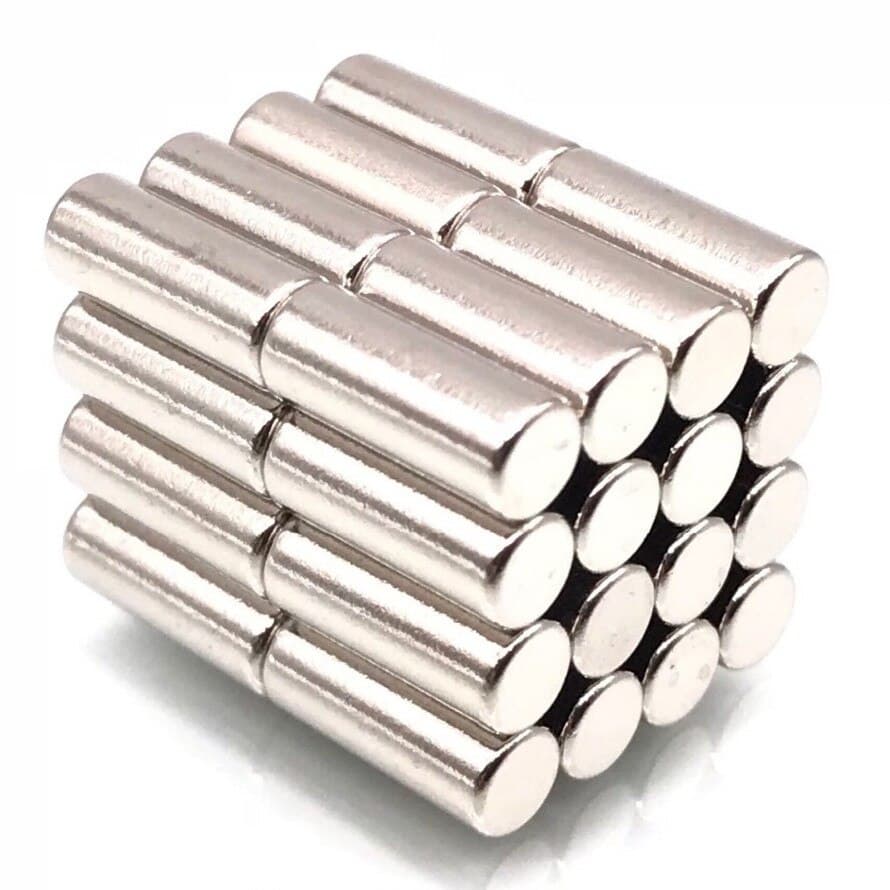 Neodymium Magnet
Neodymium magnet is a type of rare-earth magnet. They are the strongest type of permanent magnets commercially available. Neodymium magnets can be up to 12x stronger than traditional ferrite or alnico magnetic materials. The strong magnetic field created by neodymium magnets can be used for many different applications including motors, generators, hard drives, and electric vehicles. The strength of neodymium magnets makes them useful in many industries including construction, electronics and automotive industries as well as using them for medical devices such as pacemakers or joint replacements because they create a stronger force without damaging tissue during surgery.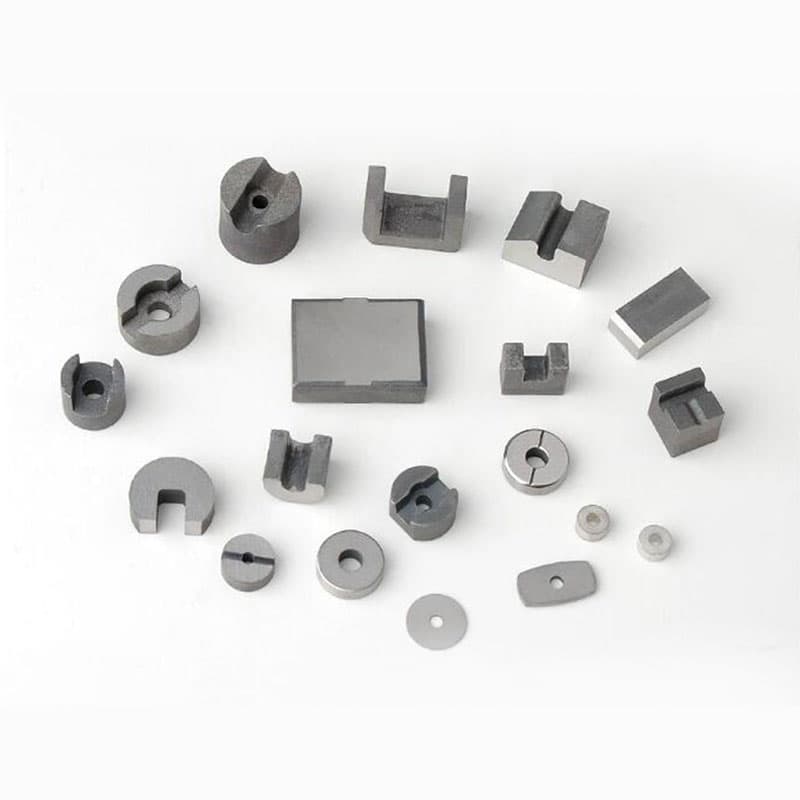 Alnico Magnet
Alnico magnets are made of an alloy of aluminum, nickel, cobalt, copper, titanium, iron, and other elements like sulfur, and niobium. Alnico magnets offer a greater energy product, they provide exceptional performance in demanding applications and environments. Alnico magnets feature an excellent corrosion resistance that is beneficial for marine and industrial applications where exposure to salt water or corrosive gases is common. Alnico offers the widest temperature range of any permanent magnet material, from cryogenic temperatures up to 500°C (900°F). This makes alnico an ideal choice for many industrial applications and devices such as sensors, motors, pumps, fans, and turbines.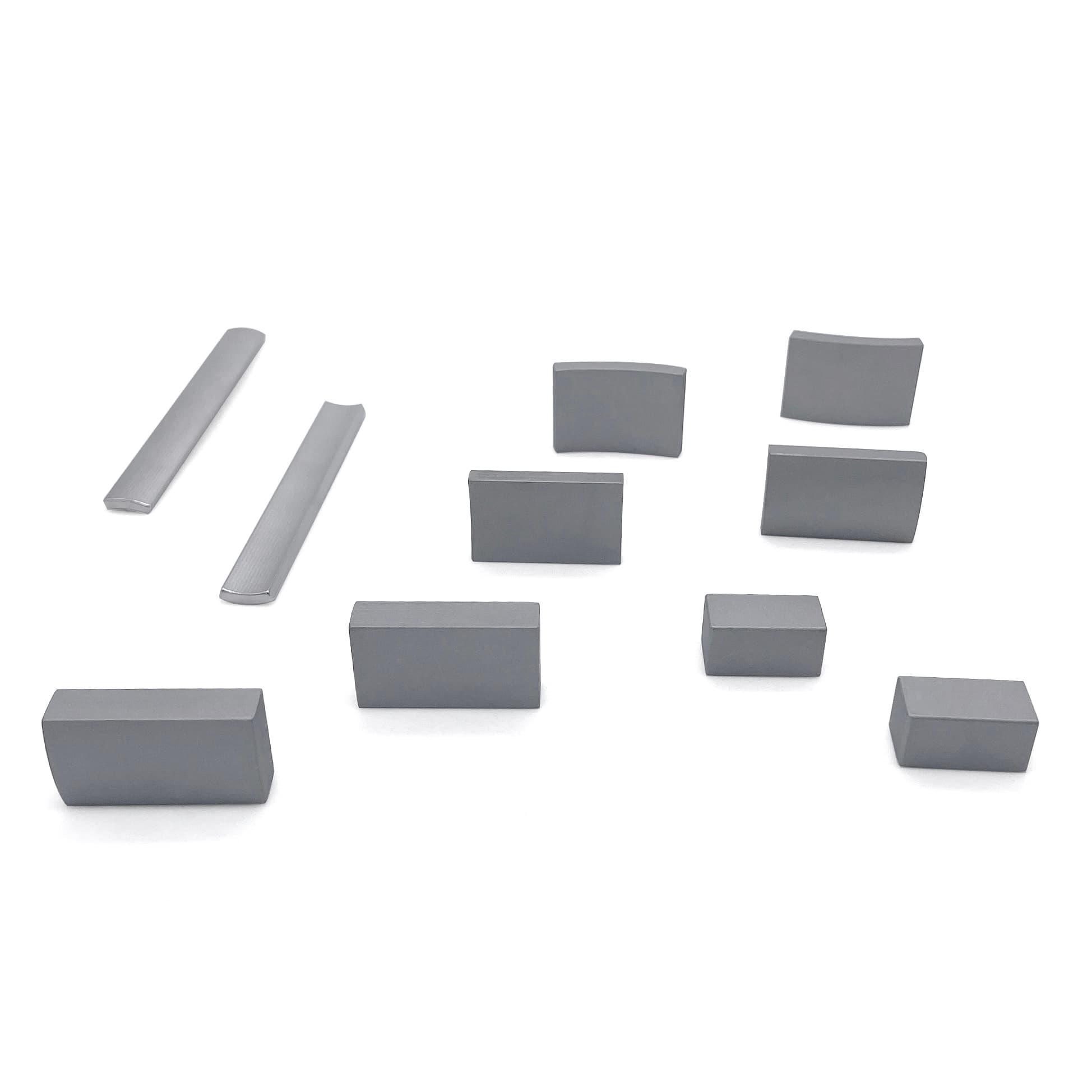 SmCo magnets
Smco magnets are a class of rare earth magnets that is a permanent magnets made from SmCo, which stands for Samarium Cobalt.SmCo magnets are designed to provide a stronger magnetic field than conventional Alnico magnets. While providing stable performance at high operating temperatures. Samarium Cobalt is an excellent magnet for producing high-performance audio products such as speakers or headphones given its ability to provide a clear sound without distortion.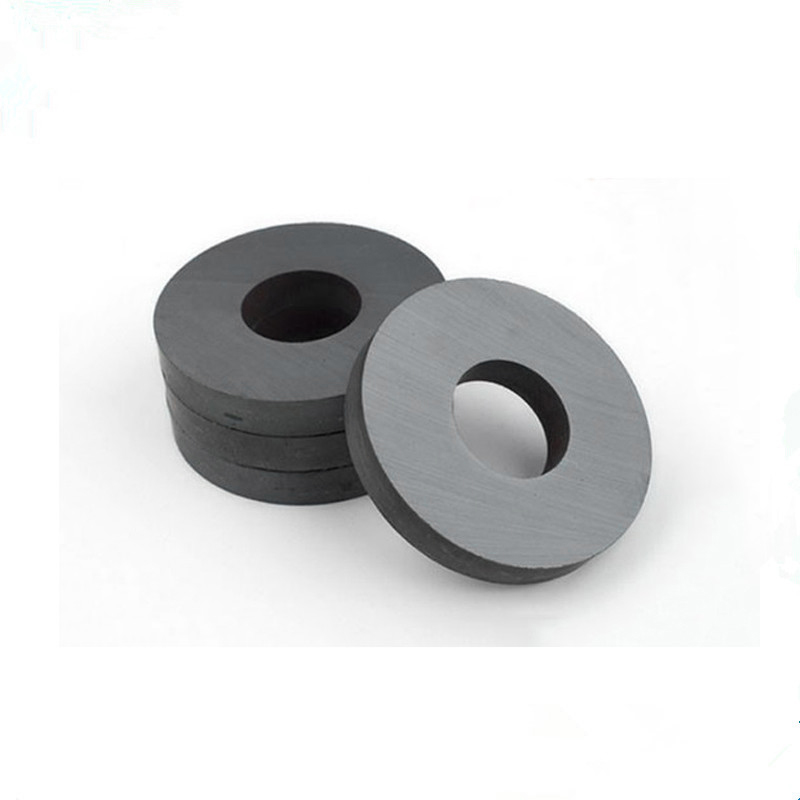 Ferrite Magnet(Hard)
Ferrite magnets (Ceramic Magnets ) are typically used in domestic electronics and small motor applications because they're inexpensive to produce and easy to manufacture. Ferrites are composed primarily of iron oxide, and may also contain other compounds such as zinc oxide or barium carbonate. The composition allows the material to become an effective magnet at room temperature without a large power requirement. They are very brittle so they cannot be used for shock absorption or vibration protection as other types of magnets can be.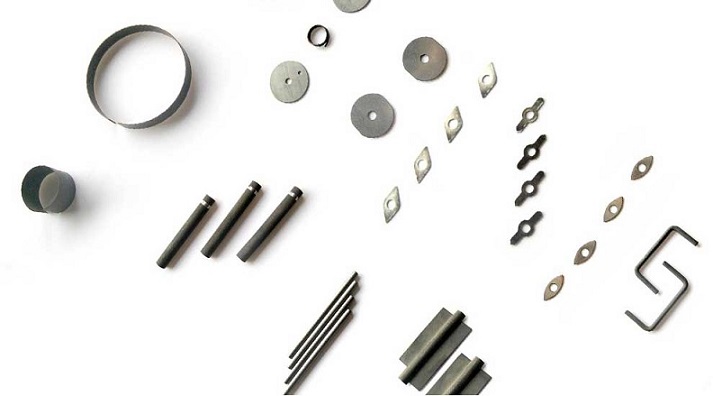 FeCrCo Magnet
FeCrCo Magnet has similar magnetic properties to the Alnico magnet and also supplies good temperature performance similar to the Alnico magnet. The Coercivity would be a little weaker than the Alnico magnet, and the working temperature is also lower than the Alnico magnet, but the advantage of the FeCrCo magnet is easy to be machined. As all know, most magnetic materials are brittle but the FeCrCo magnets are the exception.