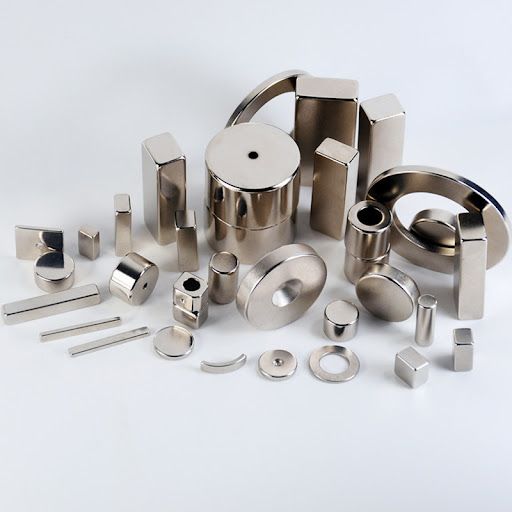 A Brief Introduction To Neodymium Magnets (NdFeB)
NdFeB magnet is a kind of rare earth permanent magnet. In fact, this kind of magnet should be called rare earth iron boron magnet, because this kind of magnet uses more rare earth elements than just neodymium. But it is easier for people to accept the name NdFeB, it is easy to understand and spread. There are three kinds of rare earth permanent magnets, divided into three structures RECo5, RE2Co17, and REFeB. NdFeB magnet is the REFeB, the RE are the rare earth elements.
Sintered NdFeB permanent magnet material is based on the intermetallic compound Nd2Fe14B, the main components are neodymium, iron, and boron. In order to get different magnetic properties, a part of neodymium can be replaced by other rare earth metals such as dysprosium and praseodymium, and a part of iron can be replaced by other metals such as cobalt and aluminum. The compound has a tetragonal crystal structure, with high saturation magnetization strength and uniaxial anisotropy field, which is the main source of the properties of NdFeB permanent magnets.
Ndfeb magnet pdf