Magnets are widely used in every corner of life, and magnetic applications and tools also bring a lot of convenience to our lives. Let's take a look at which magnetic tools are currently the most used and how it works.
Magnetic chuck
For example, the permanent magnetic chuck used in industry can help to speed up the work when processing ferromagnetic materials. Magnetic chucks are modern devices that replace vices, mechanical clamps, and clamps. The clamping and unclamping of the machined parts are instantaneous, the workpiece can be approached from 5 sides, and the chuck will not damage the product. Therefore, it can help reduce production costs.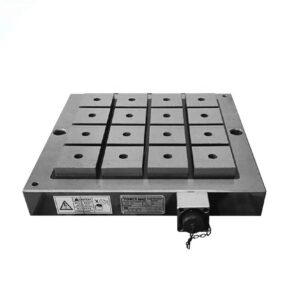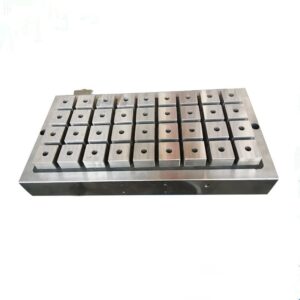 The most common magnet used in the magnetic chuck is the AlNiCo magnet. These large magnets can hold metal pieces or tools that weigh up to hundreds of pounds, depending on their strength and size. These types of magnets are popular in workshops for holding cars onto lifts so mechanics can work under them to do repairs. They are also found in big production lines used by car manufacturers to hold parts throughout various stages of production.
Magnetic pickup tools
Telescopic magnetic pickup tools are also widely used in industry and even in our lives. It can easily retrieve items that are out of reach. It has an adjustable 360-degree flexible telescopic neck for operation in hard-to-reach places. It can extend from 7-1/2 inches to more than 29-1/2 inches or even longer, making it perfect for any mechanic or craftsman; the pickup tool contains powerful Neodymium magnets, which can firmly grasp items weighing up to 15 pounds, and a variety of pull forces can be customized. The lightweight and durable steel handle is equipped with a foam comfortable handle for easy operation and control.
The telescopic magnetic pickup is also an essential rescue tool for retrieving metal parts and easily recovering fallen items such as screws, nuts, wrenches, and metal shavings. High-power Neodymium magnets provide smooth and excellent surface traction.
It is also very versatile and suitable for car repair, HVAC, boating, camping, fishing, home improvement, plumbing, and other applications.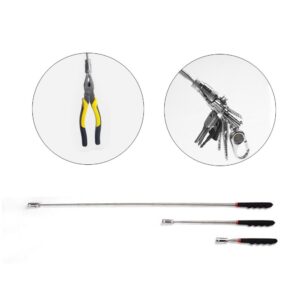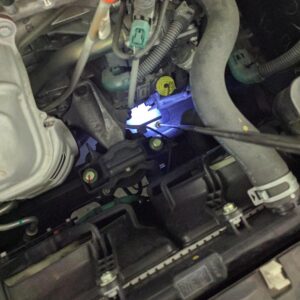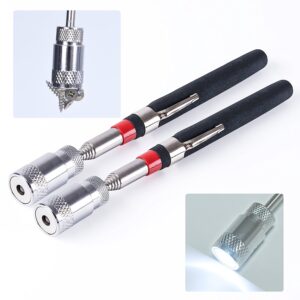 Magnetic tool holder bar
Besides, the magnetic tool holder bar is a quite useful tool to keep the workplace clean and tidy. The magnetic tool holder ensures that you have easy access to a variety of instruments such as screwdrivers, hammers, scissors, and other metal objects. It can also install tools on the walls of houses, such as garages, offices, kitchens, or craft rooms. It generally uses Ferrite magnets and Neodymium magnets, and the magnetic strip is located in a steel U-shaped groove support​.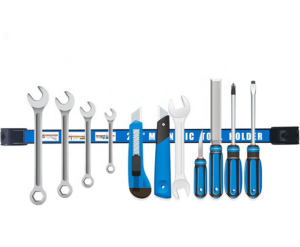 Using the magnetic tool holder can organize your store or garage instantly. Use the durable magnetic strip built into the tool holder to store everything from scissors and knives to wrenches and small parts. You can quickly install this magnetic tool rack on a wall, workbench, or garage, making your tools visible, convenient, and safe when you work.
Magnetic wristband
Another application that cannot be ignored is the magnetic wristband. A magnetic wristband is also an excellent tool designed to keep small metal objects at hand, especially screws, nails, drills, nuts, bolts, scissors, and fasteners. The magnetic wristband is made of durable bulletproof polyester Oxford cloth and is embedded with strong sintered Neodymium magnets.
It's a comfortable and adjustable wristband that fits most wrist sizes. It can also be connected to a ferromagnetic ladder or shelf when not in use, which is particularly convenient. They can be seen in factories, construction sites, repair shops, and even barber shops.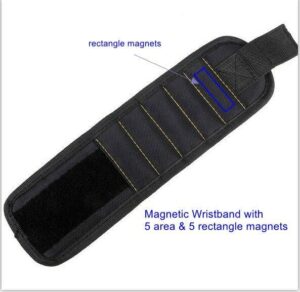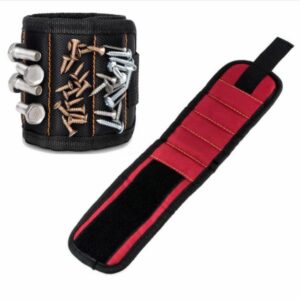 We believe that more magnetic application products will be developed in the near future, and magnets will be known and used by more and more people, bringing infinite convenience to human life.
If you are interested in any magnetic tools, you can contact sales06@hsmagnet.com for more details, thanks for reading.