Sintered AlNiCo magnet
Alnico magnets are divided into cast Alnico magnets and sintered Alnico magnets according to the manufacturing process. With the vigorous development of rare earth permanent magnets in recent years, the market share of Alnico has gradually declined, but Alnico still occupies a place in some fields requiring high temperatures because of its unique physical properties. Sintered Alnico magnets use a powder metallurgy process, and The qualified rate of sintered Alnico magnets can reach more than 95%. Because of the fine grain and no casting defects, compared with cast Alnico materials, sintered Alnico magnets have high mechanical properties and are suitable for environments with high vibration and shock, and can also be manufactured into various shapes by powder pressing, which is widely used in various small devices. Moreover, due to its precise chemical composition and uniform structure, the magnetic properties of sintered Alnico are thus uniform and stable. Because of the process and economic advantages of sintered Alnico magnets, they are widely used in the electrical instrumentation, radio, and automatic control industries.
In the manufacturing process of sintered aluminum-nickel-cobalt, aluminum has a low melting point, about 660˚C, and poor oxidation resistance, and the melting points of other metal components in the sintering alnico magnets are higher than it, so aluminum is added in the form of intermediate alloys, such as iron-aluminum alloy or cobalt-aluminum alloy. In order to get larger coarse grains and better magnetic properties, usually, there are four kinds of single-element powder, nickel powder, cobalt powder, iron powder, and copper powder, and four kinds of intermediate alloy powder, iron-aluminum alloy, cobalt-aluminum alloy, niobium-iron alloy, and titanium-iron alloy, in the process. They are weighed separately and mixed well to produce sintered AlNiCo magnets. Unlike foreign sintered Alnico production process, the domestic sintered Alnico in China has more reasonable powder froth particles in the production process, and there is no need to add binder in the pressing and forming process, thus making the sintering process without the need to discharge the gas volatilized by the binder, thus in terms of magnetic properties, it is better than the foreign manufacturers. Therefore, some micro BLDC motors usually use sintered alnico magnets from Chinese manufacturers. Our manufacturing process reduces the intermediate alloy powder to 2 types Cobalt-Aluminum alloy and Titanium-iron ally and more pure elements powers to increase the magnetic properties and their stabilities.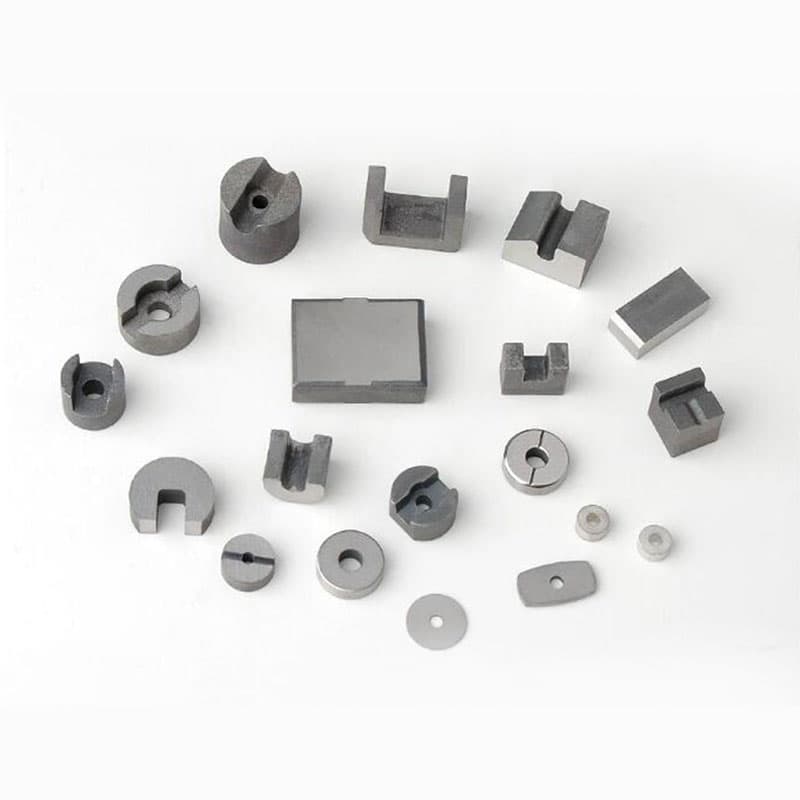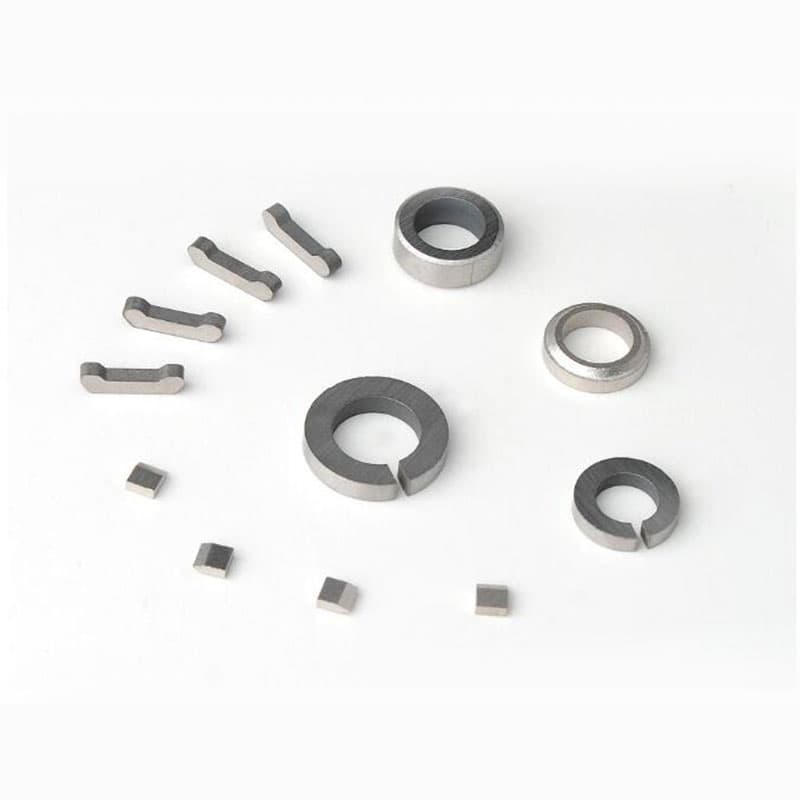 Compared with cast Alnico, the density of sintered Alnico is lower than cast Alnico because of the different manufacturing processes, so the magnetic property of the same grade of sintered Alnico magnets are somewhat lower than that of cast Alnico magnets. Take Alnico 5 as an example, using the IEC naming method, sintered Alnico magnet is usually Alnico 34/5, where 34 means the size of magnetic energy product, 34 kJ/m3, and the coercivity is close to 50 kA/m, which is about 48 kA/m. Cast Alnico is often named Alnico 37/5, with a magnetic energy product of 37 kJ/m3, and the remanence is usually higher than that of sintered Alnico magnet, about 12,500 Gs.
But sintered Alnico magnets can avoid the defects of cast Alnico magnets. Casting Alnico magnets using the atmospheric melting method, the cast alnico magnets are easy to have the defects of sand holes and pores inside, which will affect the magnetic performance of magnets, and the material composition is not very uniform, and the dispersion of the product performance is relatively large. because the production process is limited, small products cannot be formed. Smaller products need to be processed by wire cutting and other machining processes. Sintered Alnico can just make up for these shortcomings. Therefore, sintered Alnico magnets are often used to produce smaller products, direct pressing form, and cost reduction. It is used for low-voltage products such as decouplers and relays, as well as some automotive sensors, etc.